Titania operates in a global market, providing services to the main aerospace manufacturing plants that have approved the company. In the case of the European giant Airbus, we are currently working for thirteen plants throughout Europe. In recognition of the excellence of our work, in 2019 Airbus awarded our company the distinction of Merit.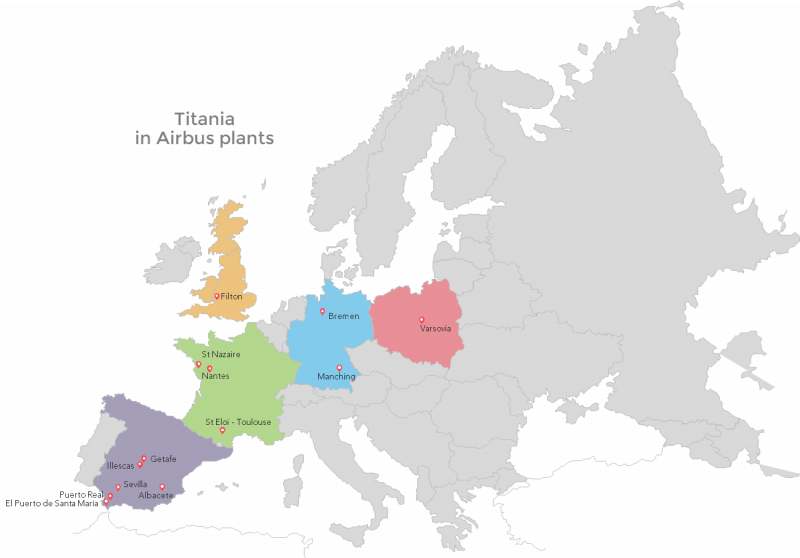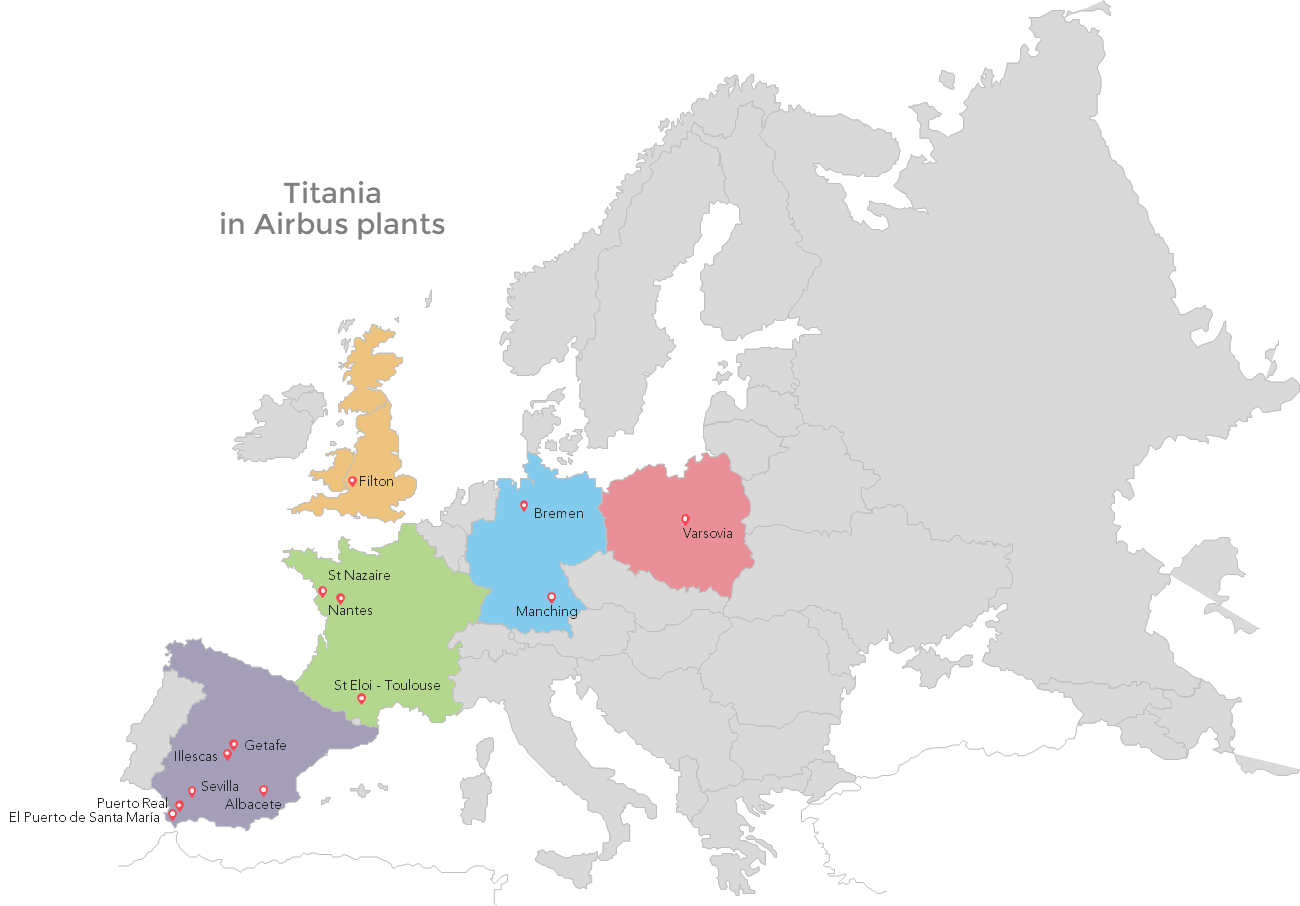 Titania exports its services to more than 20 countries all over the world. Based on turnover, we should highlight the work we carry out in France, Germany, the United Kingdom, the United States, the Netherlands, Malaysia, Canada, India, Brazil and Morocco.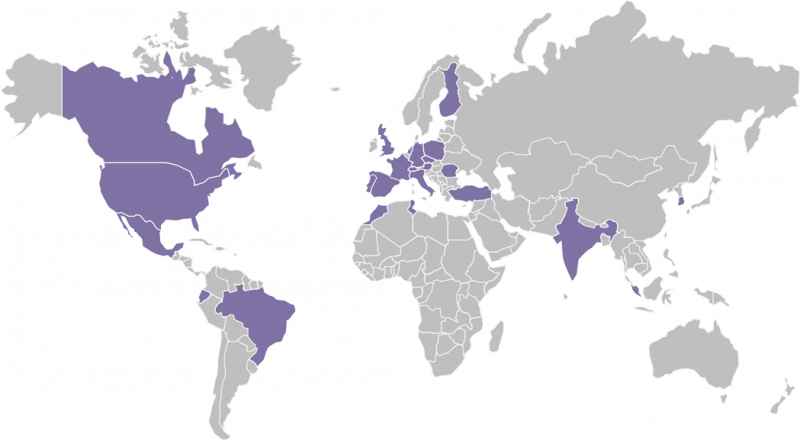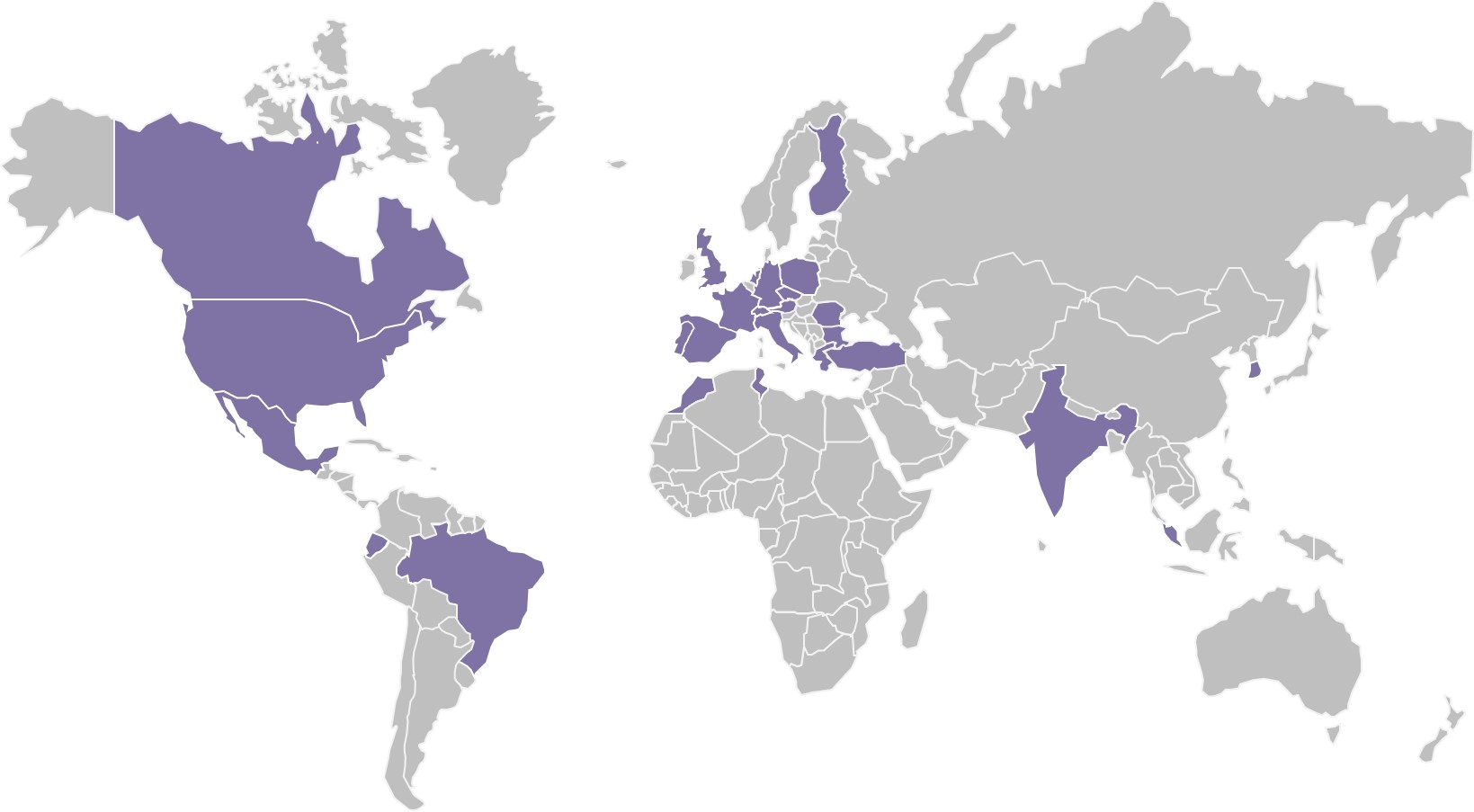 Our activity is concentrated in the European aerospace hubs where the main Tier 1 aerostructure suppliers are based. Finally, we work very closely with suppliers of raw materials and chemicals.