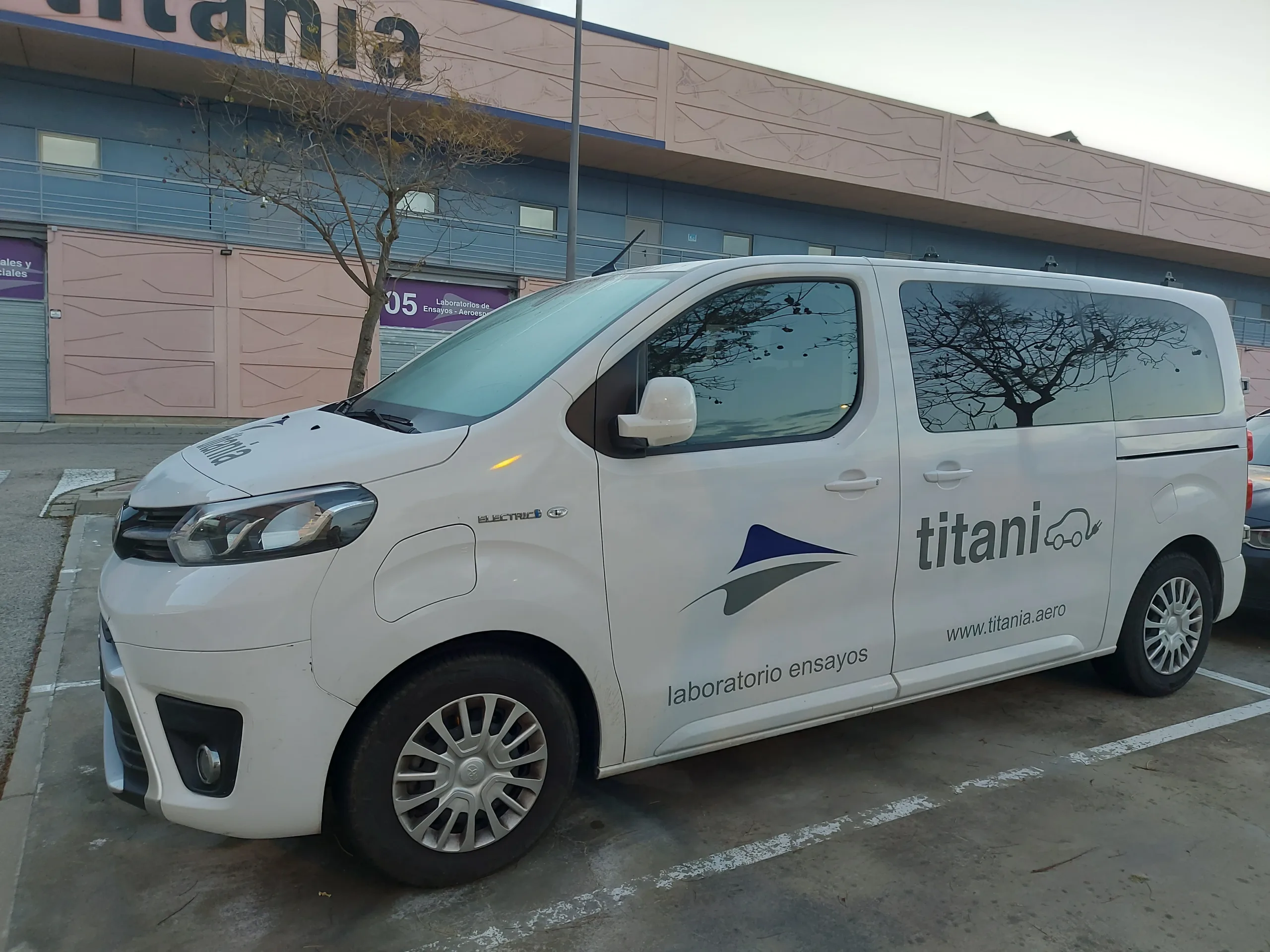 As part of its commitment to environmental sustainability, in March 2022 Titania acquired a 100% plug-in electric van. The electric van has a battery with 75 kWh payload allowing a range of up to 330 kilometres on a single charge.
And if anyone reading this post is wondering about the type of energy used for charging, it should be noted that, as a result of its commitment to environmental protection and the reduction of its carbon footprint, Titania has an electric charging point at one of its facilities, whose energy comes from its 75kW photovoltaic park, which reduces the use of conventional energy to zero during sunshine hours.
In addition, this charging point is available for the private use of the company's staff and the industrial estate where the work centre is located, i.e. the Tecnobahía industrial estate in El Puerto de Santa María.
With the aim of having a positive impact beyond the professional field, the E-TitaVan is not only used for business trips, but it is also available for the company's staff to use when relaxing at weekends with family and friends.
Lastly, European aid was requested from the NextGenerationEU Fund for the purchase of the vehicle, under the framework of the Recovery, Transformation and Resilience Plan, within the programme of incentives for efficient and sustainable mobility (MOVES III ANDALUCIA Programme) implemented by the Ministry for Ecological Transition and the Demographic Challenge, and managed by the Andalusian Regional Government through the Andalusian Energy Agency.