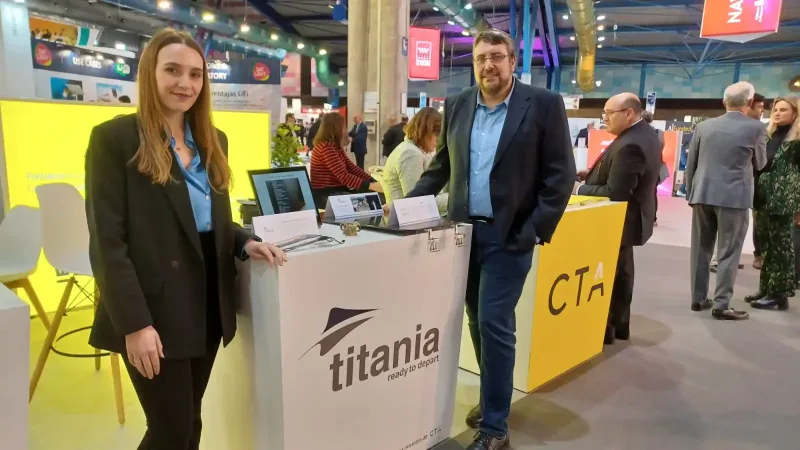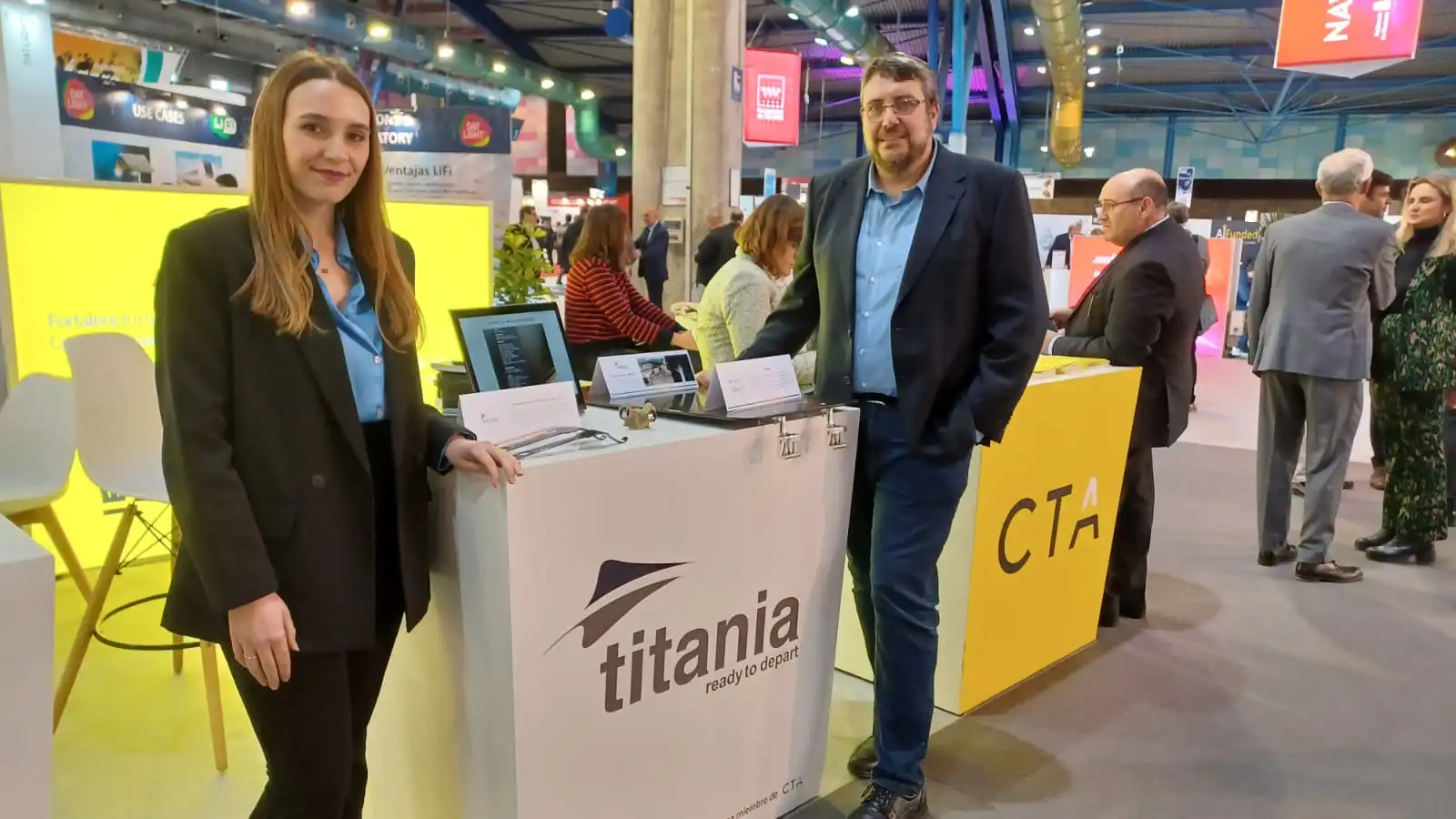 From February 15th to 17th, the twelfth European Meeting on Science, Technology and Innovation was held at the Palacio de Ferias y Congresos in Malaga, and Titania was one of the co-exhibiting companies members of the Technological Corporation of Andalusia (CTA). This is the most important Research, Development and Innovation event in Southern Europe focusing on sharing scientific and technological knowledge, promoting innovation in companies and connecting science and business.
Titania attended this professional and multisectoral forum for the first time with a double objective.
Firstly, for the transfer of knowledge as a benchmark centre in the number of technical testing and manufacturing capabilities for the characterization and qualification of materials in different industrial sectors.
And secondly, as an R&D centre that is working with different strategic lines of innovation and participation in national and international projects. As an example of visibility, on its stand the Cadiz company had the Quirucomp Project surgical material prototype and the horizon sensor for nanosatellites from the ADDtitude project in collaboration with the company SolarMems Technologies, among other samples.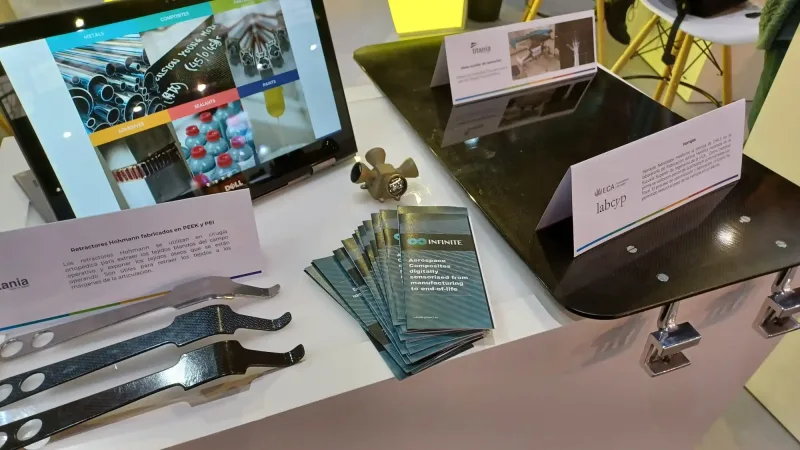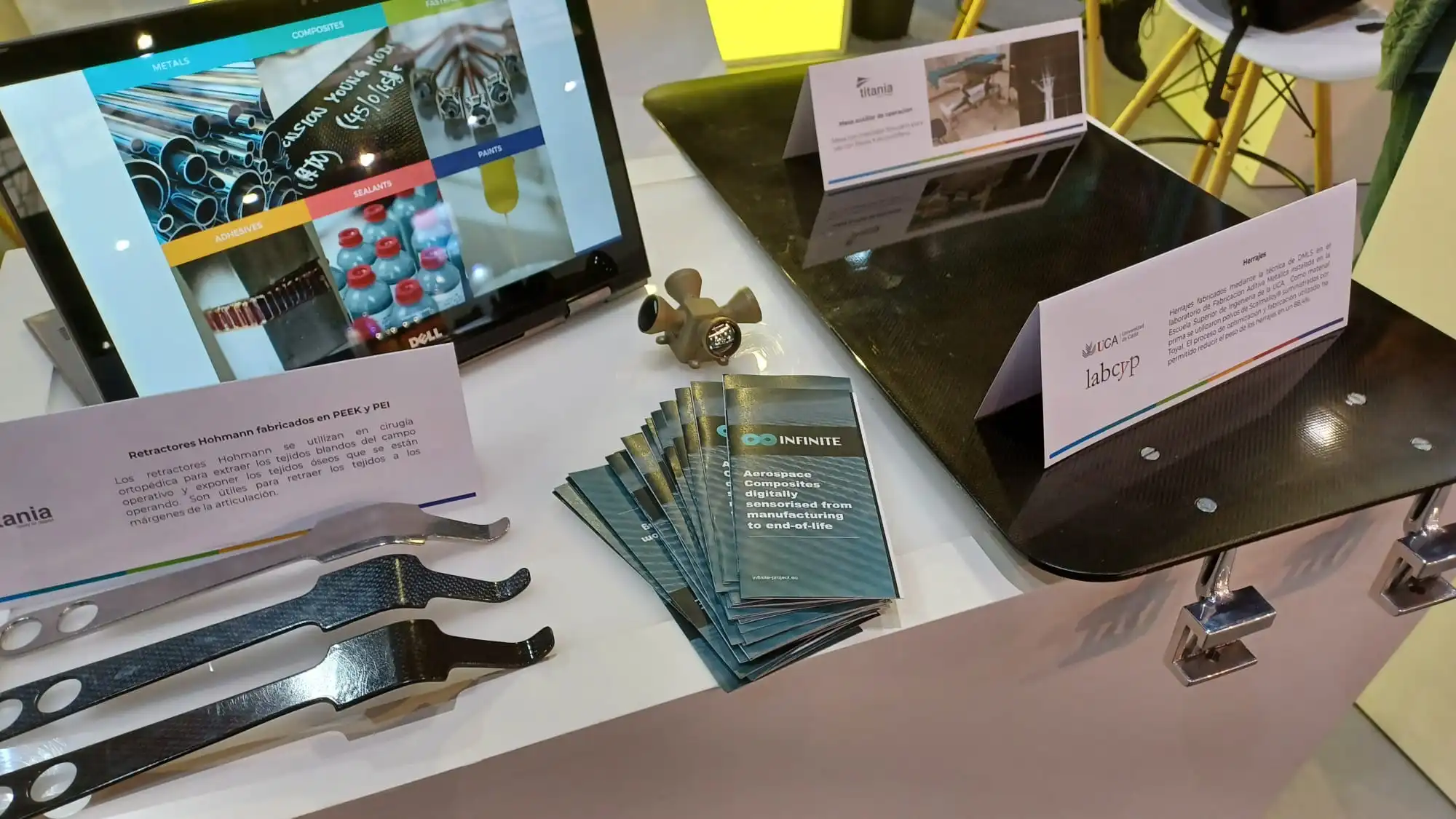 TRANSFIERE is an event that connects more than 500 companies from 39 countries, more than 70 startups and spin-offs, and more than 200 exhibitors and 40 innovation prototypes through customized B-to-B meetings, making it the perfect ecosystem in which to find new partners and establish business synergies for future innovation projects.