The 16th National Materials Congress (CNMAT) was held in Ciudad Real from 28 June to 1 July. The event was attended by more than 300 professionals in the field of materials science from all over Spain.
Titania's participation was focused on two oral presentations: one by the R&D researcher Leticia Cabrera and the other by Pedro Astola, Head of the R&D area.
The subject of Leticia's presentation was the microstructural characterization of the Scalmalloy alloy, as well as its behaviour against corrosion. The results of this research were published in the journal Corrosion Science in April of this year.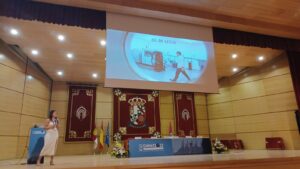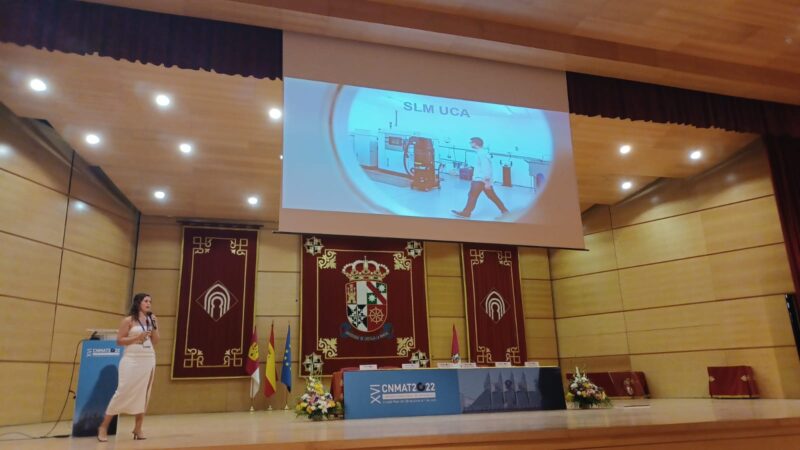 Pedro presented the results of the ADDtitude project in which an additive horizon sensor for nanosatellites was built in collaboration with the Seville-based company, SolarMEMS.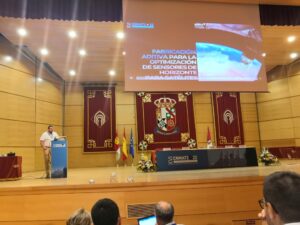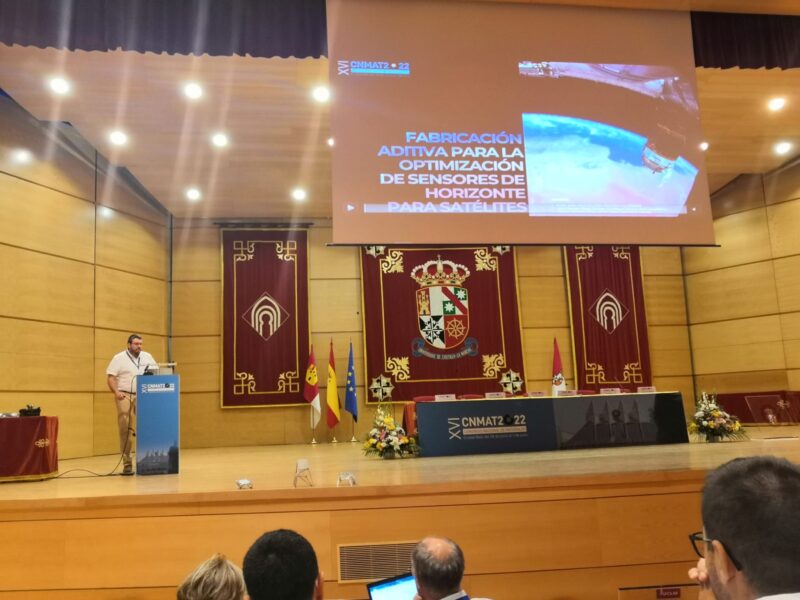 Furthermore, Dr Leandro González Rovira, from the University of Cadiz's Corrosion and Protection Laboratory, presented a paper on the black anodizing of series 6 aluminum alloys as well as Scalmalloy®. These developments have been successfully used in space applications, for example through the UCAnfly project, in which this coating was applied to the project's pay-load casings.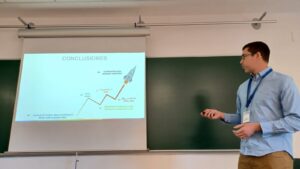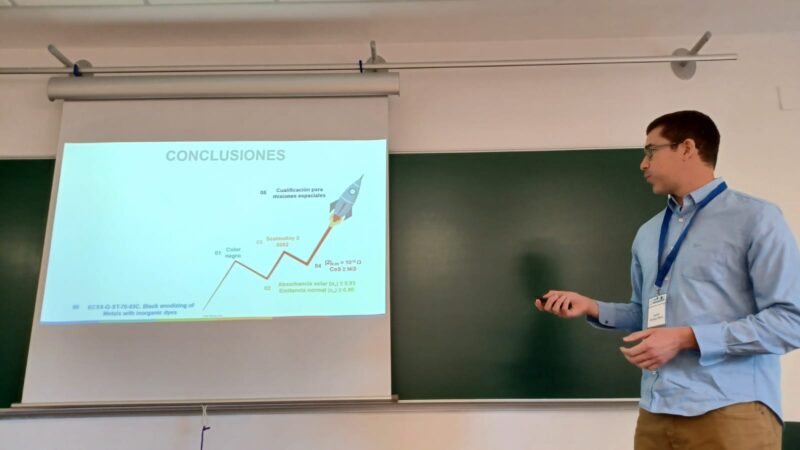 CNMAT 22 was organised by SOCIEMAT and the University of Castilla-La Mancha, with the collaboration of the Sociedade Portuguesa de Materiais (SPM), the City Council of Ciudad Real and the Provincial Council of Ciudad Real.